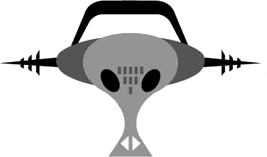 Like a phoenix who burns into a cinder, we rise up from the ashes to take flight once again! Back to infect your brain with our sweet sounds, it's JET SET RADIO and this is the one and only JSRevolution!
Hey, kids! Did you miss us? Well, while we are a day late for our big comeback, that's better than nothing, right? Not only are we back with a new Music of the Week, but we have a new mix for you guys to download! I present to you the Rebirth Mix:


TRACK LIST:
1. Jet Set Station
2. Faderhead - TZDV
3. Aesthetic Perfection - Spit It Out
4. Aiboforcen - Psychosomatic Complaints (System 22 Mix)
5. Suicide Commando - Bind, Torture, Kill
6. Noisuf-X - Hit Me Hard
7. Melody Club - Take Me Away
8. Celldweller - Frozen (DJ Rib Remix)
9. Harshrealm - I Could Be You (Razed in Black Remix)
10. Karsh Kale - One Step Beyond
11. Beborn Beton - Another World
12. Jet Set Station (feat. Toronto)

You can download it
here from Sendspace
, but hurry! It'll only be available for a limited time!
And now, moving on to the next order of business: our new Music of the Week. This man has been turning the Industrial scene upside down with his sick sounds. From Germany, I present to you Faderhead!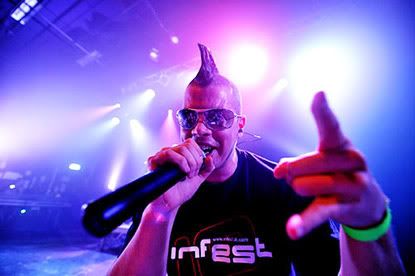 After releasing the track "The Protagonist" as a one-off compilation entry on the Advanced Electronics Vol. 3, Faderhead received a lot of record company attention and finally signed with Accession Records/Indigo to release his debut album FH1 in 2006. Rave reviews and the inofficial "newcomer of the year" title made FH1 an instant debut-success with standout tracks like "The Protagonist", "Vanish" and "O/H Scavenger". The year progressed and saw Faderhead play shows alongside bands like Combichrist, Diary Of Dreams, SITD, Painbastard and others.

2007 saw the release of the FH2 CD which featured the club hit "Dirtygrrrls/Dirtybois". Faderhead released a music video for the track "Girly Show" and played festivals like Wave-Gotik-Treffen (Germany) and Infest (UK) among other shows.

2008 started with the departure from Accession Records and the signing to L-Tracks Recordings. This decision led to serious speculation regarding the future of Faderhead by press and fans, but the free song/video release of the pianoballad "Exit Ghost" firmly silenced all sceptics. Only a few months later the powerful club-anthem "TZDV" was released and instantly became a worldwide club hit in the hard electro scene. On October 10th, the highly-anticipated FH3 album was released and again gathered top reviews from media and fans alike - FH3's darker mood and more aggressive tones showing once again an evolution from the previous recordings.

Faderhead's live shows are currently supported by Marco Visconti (Grendel/XP8) on keyboards and backing vocals. The Hamburg producer/vocalist uses different musicians for live backings and so far has played with Alex Montana (drums) and Christine LaGivrée, Dr. T, Shaolyn, Chandler XL and Shawn Mierez.
To learn more about Faderhead, check out his
his official website
, his
MySpace
, and his
Facebook
. And for all you iTunes users, make sure to check out some of his music on the iTunes Store!
That's it for us this week. Glad to see you all again and we'll be back next time with our new Music Video of the Week, coming this Wednesday! We are the JSRevolution, and just like before, and until the end of time, we will forever be Shaping The Future With Music!